If you're new to hearing aids, one of the most important things you need to know is how to put your hearing aids in correctly.
Choosing the Right Hearing Aid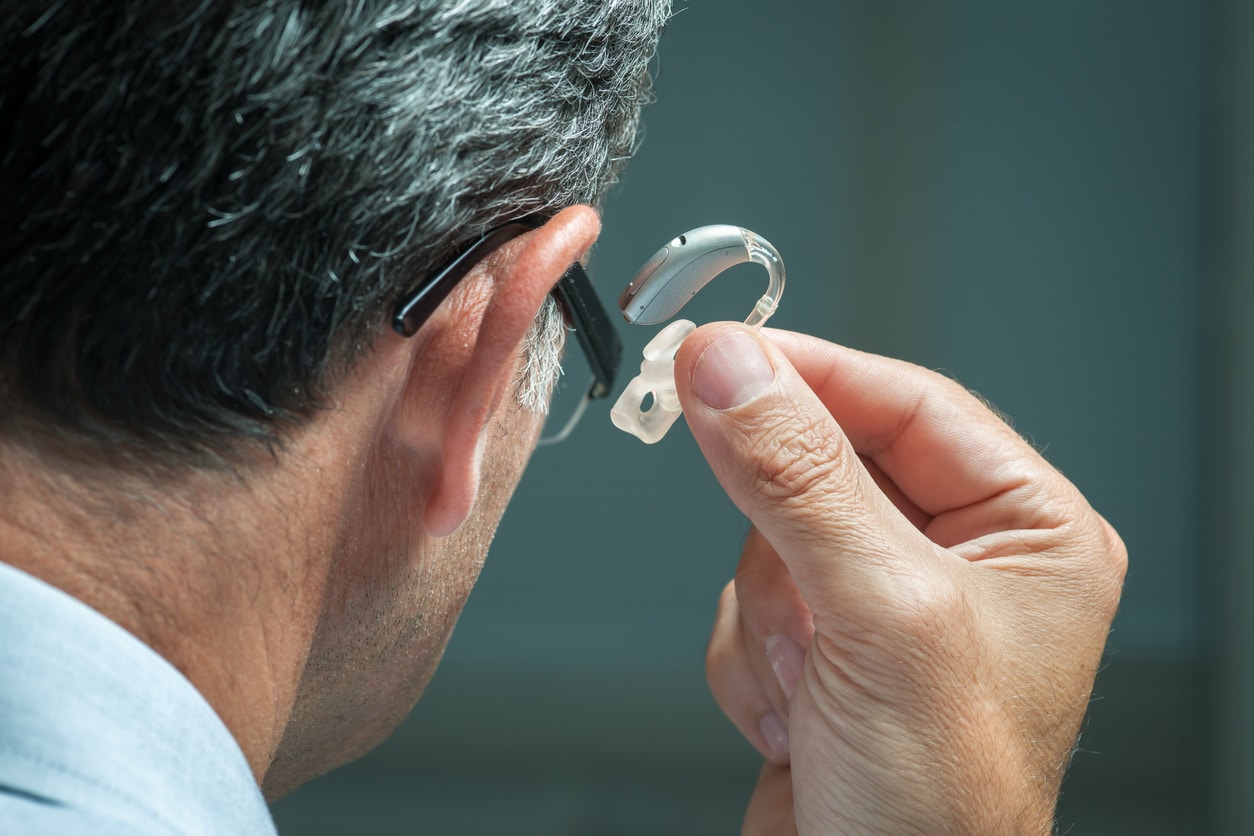 Hearing aids are the most common treatment option for hearing loss, and for a good reason! They make it easier to process speech and other sounds in any environment, which increases your confidence when you interact with others while at the office or when meeting up with friends at Seafolk Coffee.
When it comes to choosing the type of hearing aid that's best, you have many factors to consider, including style preference, physical comfort, work and home life, hobbies, as well as the degree of subjective and objective hearing loss that you are experiencing.
Your audiologist will use this information to make recommendations on the type of hearing aid that will work best for you.
Wear Your Hearing Aid Correctly to Get the Most Out of It
Once you choose the style that's right for you, your audiologist will go over how to insert and remove your hearing aids correctly. It's important to wear them correctly so that you experience quality hearing without feedback or other noise interference that can occur when they aren't properly inserted.
Additionally, hearing aids that aren't being worn correctly can cause discomfort in the ear and are at a greater risk of falling out.
Tips for Putting Your Hearing Aid In
Exact instructions for inserting your hearing aid will vary based on the model. However, there are some universal quick tips to keep in mind:
Use a mirror. Especially when you're first getting used to putting your hearing aids in, watching yourself in the mirror can be very helpful.
Identify which hearing aid is for which ear. Each hearing aid is meant for a particular ear. Your right hearing aid should have a red marker, while your left hearing aid will have a blue marker. Similarly, you'll want to use your right hand to place your right hearing aid and your left hand for your left hearing aid.
Make sure your hearing aids are clean before putting them in. Having clean hearing aids is essential for getting the right fit and having an optimal listening experience. Make sure to develop a nightly cleaning routine to wipe off any debris when you take your hearing aids out and night, and store them somewhere safe, cool and dry to ensure they are clean when you insert them in the morning.
If you have questions about how to insert your specific model of hearing aid or have any other hearing-related concerns, call Gary D. Schwartzberg Au.D. today.