Whether enjoying the fall weather cruising along the Rockport Village Trail or taking in a class at your favorite spin studio, biking is a great way to add some exercise to your daily routine.
If you enjoy cycling, knowing how to protect your hearing during rides is crucial to ensure you aren't unnecessarily damaging your ears. The Centers for Disease Control defines the threshold for hearing loss as 70 decibels over a prolonged period or above 120 decibels immediately. Cycling indoors and outdoors often exposes you to volumes exceeding the recommended decibels.
An evaluation of wind volume while cycling outdoors found that "Wind noise ranged from 84.9 dB at 10 mph and increased proportionally with speed to a maximum of 120.3 dB at 60 mph."
While cycling indoors does not produce wind noise, class music and instruction volumes may reach unsafe levels. A study of 17 cycling classes in Boston, Massachusetts, found that attendees spent an average of 31.6 minutes exposed to noise over 100 decibels.
You don't need to quit cycling to protect your hearing. Let's look at some ways to protect your hearing while cycling.
Wear a Sweatband or Wind Guard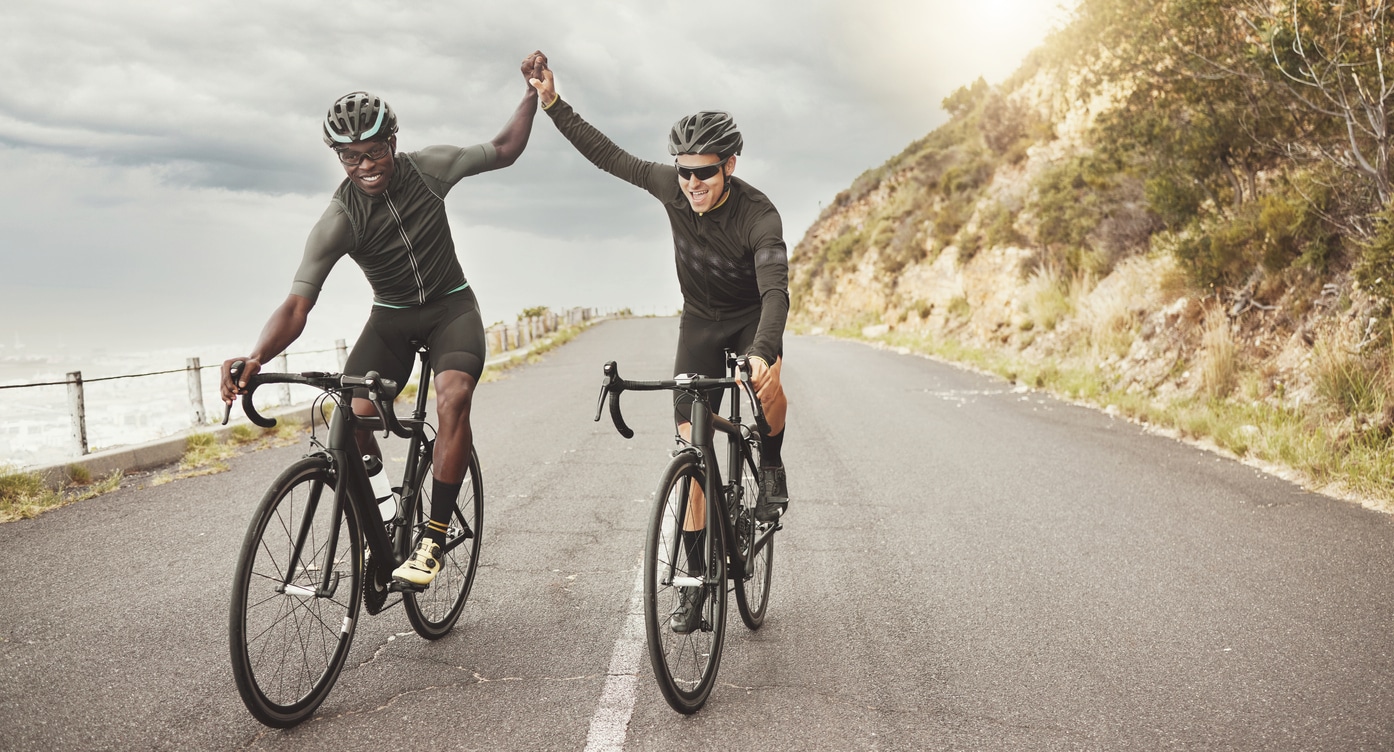 It is important to stay aware of your surroundings when cycling outdoors. Wearing a sweatband or wind guard over your ears will reduce the impact of wind noise while allowing you to hear cyclists, cars and other necessary sounds.
Wind guards and sweatbands also work great when coupled with hearing aids to help you protect your ears while keeping you aware of your surroundings.
Use an At-Home Stationary Bike
Using a stationary bike at home can help you avoid some of the noise exposure of spin classes. Consider trying a couple of online spin classes to get the feel of an in-person class without the noise exposure. If you prefer in-person classes, bring a pair of earplugs to reduce the impact of noise and protect your hearing.
For more tips on protecting your hearing, or to schedule a hearing test, contact Gary D. Schwartzberg Au.D. today to make an appointment with a trusted audiologist.