Going to concerts or shows can be a great way to spend time with friends on a fun summer night. If you've ever left a show with a ringing in your ears, a symptom of tinnitus, or found yourself struggling to hear others as well as before, you may be experiencing hearing damage. Though your symptoms may be a temporary response to loud noise, repeated exposure can lead to permanent damage.
Whatever your preferred genre of music, it is always important to remember your hearing safety to prevent damage to your ears at a loud show. Let's look at the connection between concerts and hearing loss and how you can enjoy your shows safely.
How Can Concerts Damage Your Hearing?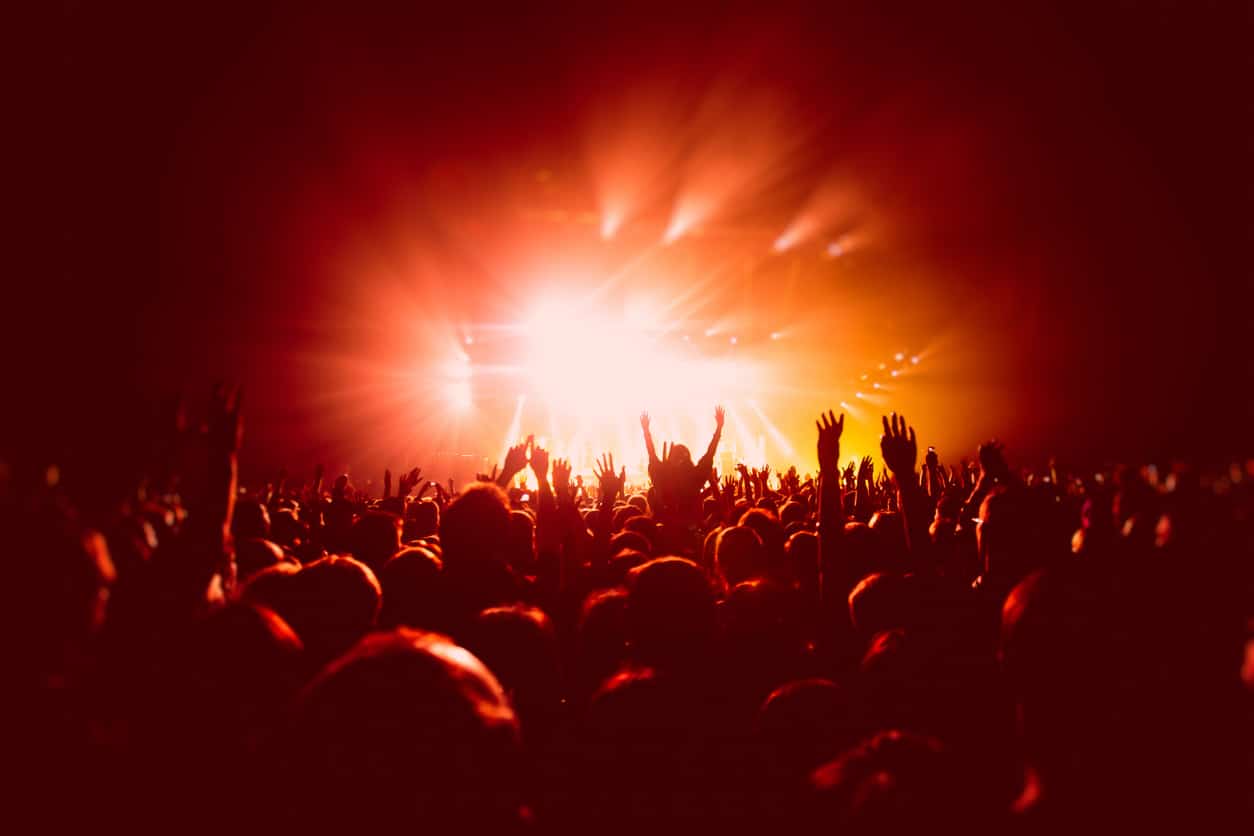 It is well-documented that hazardous noise exposure can lead to temporary or permanent hearing loss and tinnitus—Noise-induced hearing damage results from a combination of high-decibel noise and prolonged exposure. Information from The Centers for Disease Control tells us that any noise exposure over 70 decibels over an extended period of time can cause damage to your hearing, and noise over 120 decibels can cause immediate damage.
A study on the preferences of volume during concerts found that the average range of noise for popular shows was 85-105 decibels, or well within the range for hearing loss. Unprotected exposure to these noise levels for the duration of a two to three-hour concert can lead to temporary or permanent hearing loss and tinnitus. Knowing how to protect your hearing at concerts can help you enjoy your Maine Savings Amphitheater shows worry-free.
Protecting Your Hearing During Concerts
You can't control the volume of concerts or shows, but the good news is that there are protective measures you can take while attending to prevent damage, including:
Wear hearing protection. Earplugs and earmuffs work by dulling sound and reducing the force with which it reaches the inner ear. With ear protection, you'll still enjoy your show without excess noise exposure. You can even wear earmuffs over hearing aids to enjoy the concert and protect your ears simultaneously.
Stand away from the speakers. While many shows have designated seating, do your best to choose a seat away from speakers. Spaces nearest speaker systems will have the highest decibel noise.
Take breaks. Consider taking short breaks outside of or away from the concert to give your ears time to rest.
These tips are essential if you plan on attending any concert. Remember that hearing damage can happen faster than you think, and taking protective measures is always wise.
For questions about preventing or treating hearing loss, contact Gary D. Schwartzberg Au.D. today to speak to one of our hearing professionals.