It can be difficult to navigate loud, busy environments such as a crowded airport or a popular restaurant like 18 Central Oyster Bar & Grill. This is especially true for people with hearing loss.
Even people who use hearing aids may find it difficult to separate random background noise from the sounds they want to focus on. Thankfully, digital noise reduction (DNR) technology can help provide a better listening experience.
What Does Digital Noise Reduction Mean?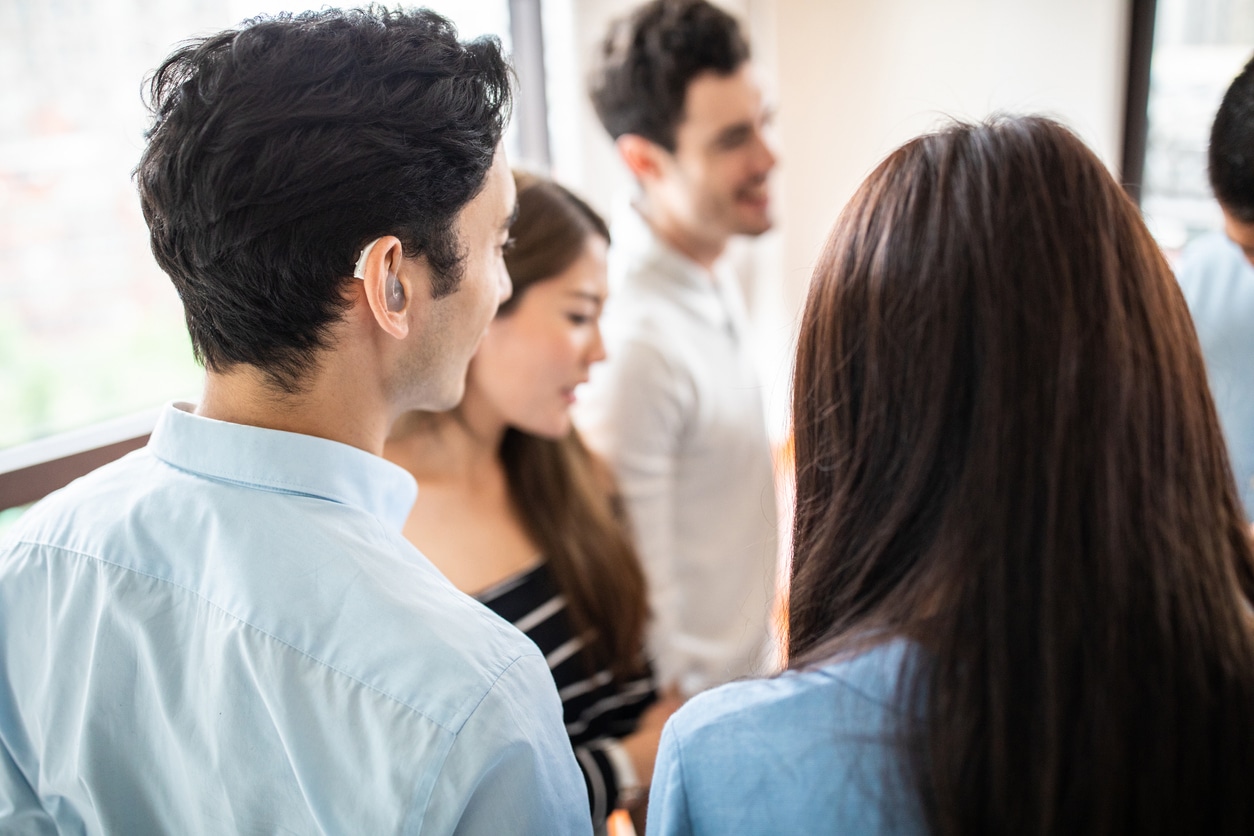 Hearing aids use digital noise reduction technology to automatically reduce background noise while amplifying speech at the same time. They do this by being able to distinguish between sound waves created by speech versus other sounds.
Sound waves created by speech are at a different frequency than sound waves that come from other noises. Hearing aids equipped with DNR technology will lower the volume of other noises in favor of speech sounds when you're in a noisy environment.
Does Digital Noise Reduction Completely Eliminate Background Noise?
It's not possible for any hearing aid to completely eliminate all background noise. However, hearing aids with digital noise reduction can lower background noise enough to make it easier to hear the conversation around you.
DNR technology is most effective at eliminating background noise that stays at a constant level, for example, the steady whir of an air conditioner. Dynamic sounds, like music, may be harder to block out, though the sound should still be lessened.
Research Shows That Hearing Aid Users Benefit From DNR Technology
There is ample evidence that hearing aid users find digital noise reduction technology to be an excellent and valuable tool that makes listening easier in loud environments. DNR makes things like social gatherings, family get-togethers and work events less stressful and far more enjoyable.
One of the things people with hearing loss struggle with the most is being able to communicate with others. Not only does this make it difficult to do simple things, order a cup of coffee or follow along in work meetings, but it makes it harder to stay connected to your family and other loved ones. Using hearing aids with digital hearing aid technology can help you keep your relationships with others strong.
To learn more about DNR or other hearing aid technology or to schedule an appointment to get your hearing checked, call Gary D. Schwartzberg Au.D. today.