Approximately 28.8 million U.S. adults could benefit from the use of hearing aids. The small but remarkable devices don't only assist your hearing but provide countless other benefits you may not have considered. With all that they offer, it may seem a surprise that people with hearing loss wait an average of seven years before seeking treatment.
To help you take the leap into hearing treatment, we've compiled a list of just a few benefits you can expect from your devices.
Improved Balance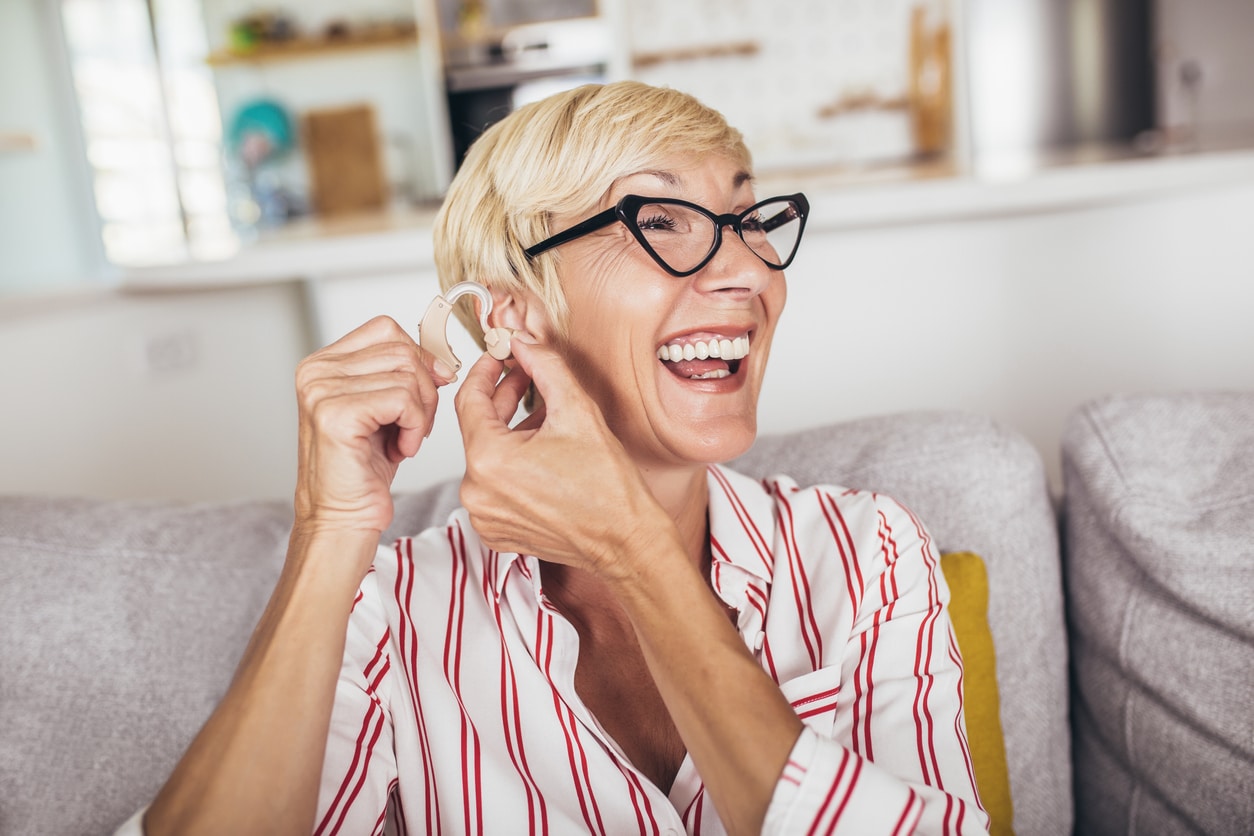 The hearing and balance functions of the inner ear are closely related in location and function. One United States-wide study of 2,017 participants aged 40-69 years assessed the connection between hearing loss and the risk of falls. The results showed that individuals with hearing loss were nearly three times more likely to report falling than those without.
When you move about, your ears pick up subtle audio cues that help with balance. Similar to how your balance may be affected by closed eyes, hearing loss can leave you shakier on your feet than usual. Hearing aids can help close the gap in cues by providing the necessary auditory information.
Tinnitus Masking Technology
Tinnitus is a buzzing, ringing, clicking or roaring noise in the ears that cannot be heard from the outside. Approximately 90% of tinnitus cases cooccur with underlying hearing loss. When the small hair cells of the inner ear become bent or damaged, hearing loss is the result. In the absence of auditory information, the hair cells may send random electrical impulses to your brain, resulting in the internal noise of tinnitus.
Hearing aids manage your tinnitus symptoms by playing white noise or amplifying external sounds to drown out the ringing or buzzing.
Help Your Social Life
One of hearing loss's most common side effects is withdrawal from social situations. When you struggle to understand conversation, especially in noisy situations like a dinner at Front & Main, it feels easy to avoid social situations.
Hearing aids can amplify speech sounds and suppress background noise to ease stress and make you feel more confident the next time your friends invite you out.
For more information on the benefits of beginning your hearing loss treatment, contact Gary D. Schwartzberg Au.D. today to make an appointment with a trusted audiologist.